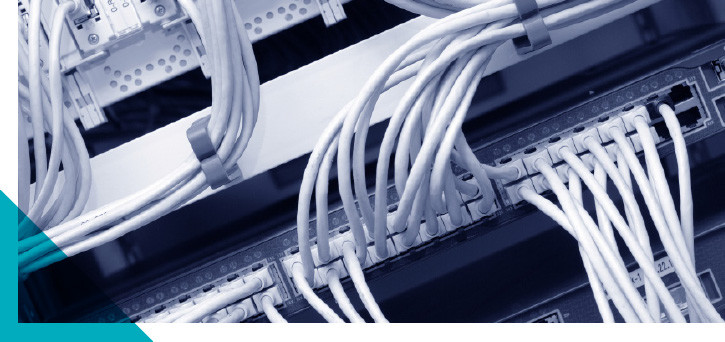 Passive Optical Networks (PON)
An established leader in cabling solutions, ACC specializes in the design and installation Passive Optical Network (PON) technology. The cutting-edge and cost-effective PON systems exponentially increase bandwidth capability in both new construction and retrofit projects. This Green Technology provides cost savings for installation, expansion and utilities. ACC leverages Tellabs equipment in all their PON installations. Tellabs equipment is a leader in the PON industry and is used in one of the LARGEST PON installations in the world (Sandia Labs, below).
Is PON right for your business? With the scalability and flexibility of a PON infrastructure, you may wonder if your business is ready for PON. If your business has 250+ network connections and you want to begin saving money on your network and utility costs, then YES, PON is for you. Please contact our sales team to discuss a custom solution for your business.
Secure Passive Optical Networks (S-PON)
S-PON is an approved alternative to Legacy PDS (Protective Distribution Systems) such as Holocom or pipe on the wall. S-PON is an alarmed PDS that meets or exceeds NTISS 7003 standards. With legacy PDS, there is a daily inspection requirement that must be performed in order to be compliant. This requires that someone inspect the entire length of the installed PDS for signs of intrusion or tampering. In order to be inspectable, the PDS must be completely visible. S-PON is an alarmed PDS that can eliminate the need for daily inspections. American Cabling uses a combination of hardware and software to monitor the S-PON infrastructure. American Cabling sells, configures and installs, CyberSecure IPS Software to monitor the alarmed armored cables and to protect the infrastructure. This software greatly reduces the number of false alarms commonly associated with alarmed fiber. By learning the normal reactions to a building's environment, we are able to eliminate common causes of false alarms such vibrations from HVAC and building traffic. To lean more visit CyberSecure IPS.